Understanding the Process
This information is intended for informational purposes and to provide background on the standard QDRO review and determination process. Please note that plan procedures may vary. In all cases, the parties are reminded that a plan's QDRO Procedures establish the process for determinations.
Click here to download a checklist to reference throughout the process.
---
Flow Chart - Draft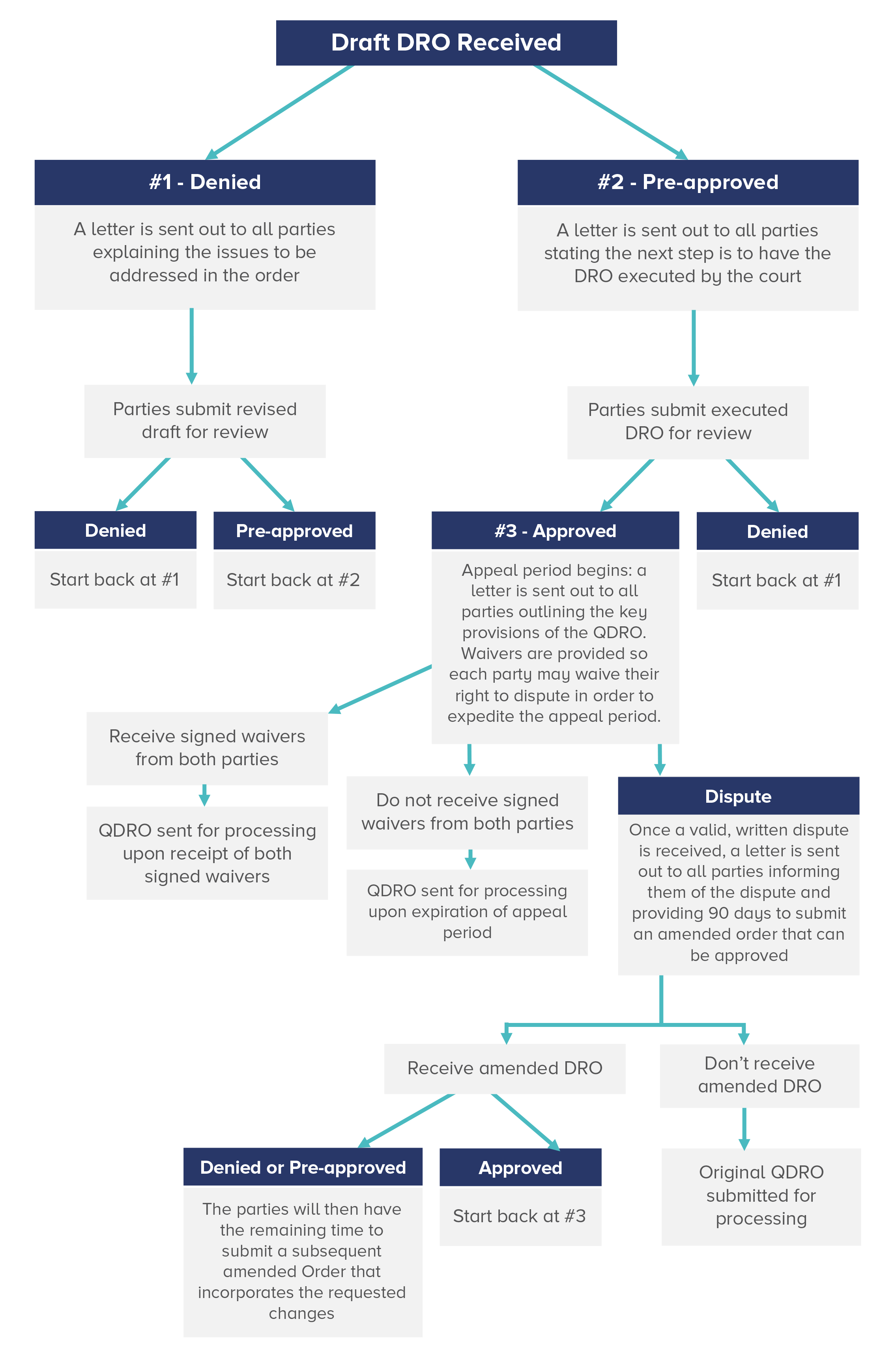 ---
Flow Chart - Executed